The Kenmore Difference: Join the Fold
Charlotte Horn, Kenmore Envelope
If you have passion, drive and the desire to learn, you belong at Kenmore! 
We're more than an envelope company. At Kenmore we strive for innovation and pride ourselves on staying on top with our training, processes, tools, machines and evaluating best practices. The team is always looking for a better and new way to raise the bar to take our talent or processes to the next level. Part of this mentality is that we are always striving for continuous improvement.
I have been a part of the team for eight years and absolutely love the team-focused environment and continuous learning opportunities available here. For me, my personal drive is always about improvement and how to make things better; whether it's recruiting talent, training, developing benefit plans, exploring employee engagement opportunities, developing or improving employee relations. With this focus, not only have I grown in my position but I have been able to help team members tap into their talents and grow in their roles, as well. 
Whether you are on the production floor or in the office, we grow our employees for the future! If you come in with a great attitude and the willingness to learn, you will be able to grow. We have several employees who started in one position and have grown and transitioned to another, myself included! We provide extensive training. Even if you do come to Kenmore with experience, each employee has a trainer who guides them through Kenmore's standard operating procedures. We want everyone to feel supported with the proper tools to evolve and succeed.
Growing is easy when you are surrounded by an environment where you feel like you belong. Our strongest value at Kenmore is community, and you can feel that when you walk in the door. We appreciate and celebrate each other's achievements and contributions. As a bigger family that looks out for each other, we're always willing to lend a hand and help each other with work-related items but also personal needs, and together, this has created a special culture of caring.
As the Human Resources Manager, each and everyday, I am given the opportunity to have a meaningful and impactful effect on employees' work lives, even if it's just in a small way. Creating these lasting relationships and the challenge of the journey inspire me and spark enthusiasm in my role.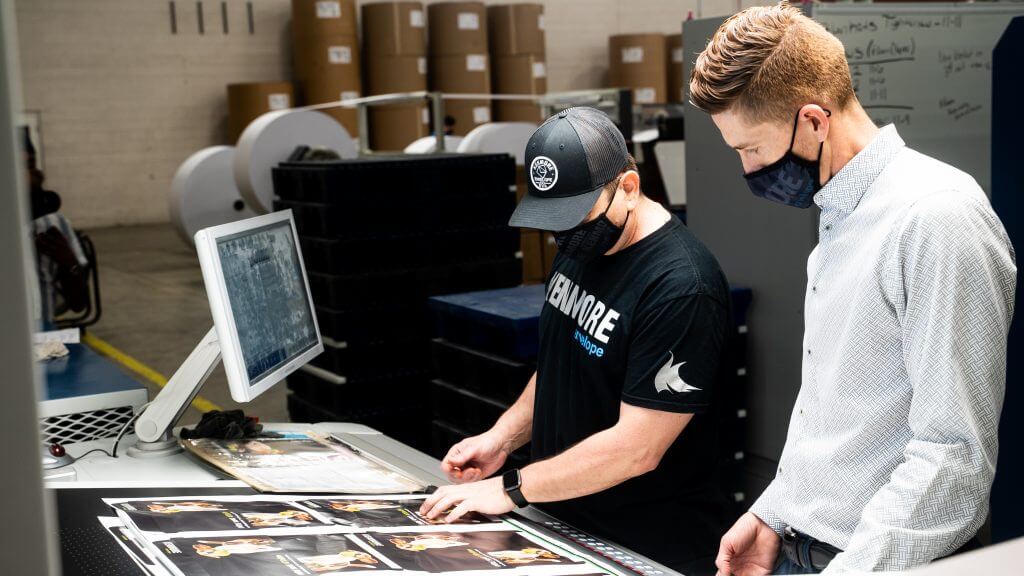 So, what are you waiting for? We're always looking for new and passionate employees to join our team!  If you think that you have the same drive and the right values, please reach out to me at chorn@kenmore-envelope.com or visit our Careers page at www.kenmore-envelope.com/carreers. We're currently hiring for the positions of: Adjuster Trainees, Operators,  and Press Operators.
Contact us for more information.
Charlotte Horn is the Human Resources Manager of Kenmore Envelope Co.