The Future is Bright: Company Culture, Records & More
Bryce Little, Kenmore Envelope
As we enter the fall and get closer to the end of the year, now is a great time to look back and reflect on the challenges this year while being grateful for the opportunities it has offered.
Our team is on track to produce one billion envelopes this year and this milestone, along with the fantastic company records that have been broken – not to mention the Koenig & Bauer World Record set by our team – would not be possible without the amazing people who make up #TeamKenmore.
Each day challenges arise, from cost increases, supply chain issues and retention.  However, we are so thankful for the team at Kenmore who show up everyday and take these challenges head on. 
We look at our team as our family and focus on celebrating wins, both big and small every day. From peer recognition, to quality control to individual shift records and department or company records, we will host a cookout, give out gift cards, enjoy custom donuts or cookies and feature individual records on our company bulletin boards for team members to join in the celebration. We are better and stronger together!
We support each other and are committed to challenging ourselves and growing together each and every day. We are constantly working towards the growth and evolution of our unique and very special company culture. We see a direct correlation in the amazing work done by our team for our clients and how we invest in and support our team members, making our future even brighter.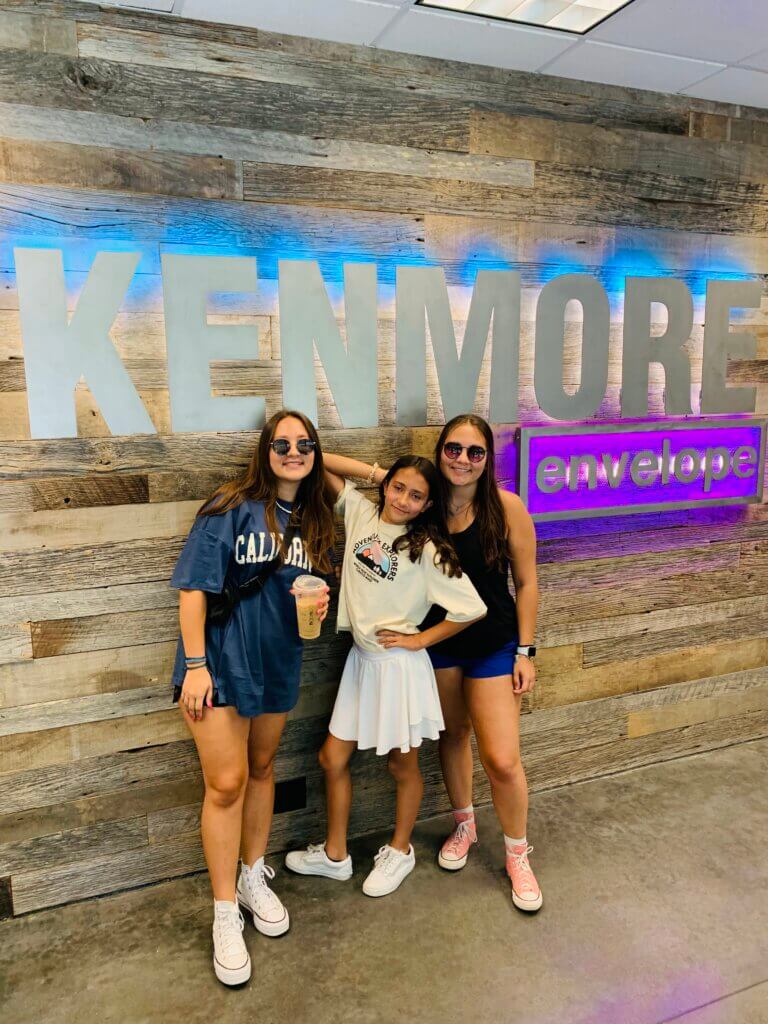 Some ways that we focused on our company culture this year include:
●       The first Kenmore Summer Company picnic was held in June! We shut down all production so our team members could bring their family, enjoy music and great food and games, too.
●       Together, we are giving back to our community through a new partnership with SevaTruck. This local Richmond organization and food truck prepares free meals for those in need and every month, a number of Kenmore employees help with the food preparation.
●       We are committed to creating new opportunities for our team members to learn and lead. For one program in particular, team members completed training sessions in lean manufacturing and once training was complete, the team leads took what they learned and put it into action on the floor. Every quarter all the leads and management meet and the leads present on what they have accomplished.
●       We are embracing our safety first culture! We have an employee-run safety committee that meets every quarter to bring any ideas and or concerns to the leadership team. We also have employee safety leads who work with plant management every month to develop safety training presentations that all Kenmore Employees complete every month. Collaboration is key and each and every idea is important to us!
●       To continue to be intentional about living our company values and our growth as leaders, our company has established an ongoing partnership with InnerWill Leadership Institute. Through this partnership, Kenmore team leads receive additional training on situational leadership. We truly believe our people come first and we want all of our leaders to know how to be a situational, servant leader who treats our people right and makes good decisions.
●       Lastly, we are committed to providing training for new employees and ongoing training and opportunities for team members to grow and move upward within the company.
As our company culture continues to grow, we look forward to implementing more programs and having even more celebrations. Let's do this! Here's to a great rest of 2022.